Category Names:
Acoustic Guitar, Electric Guitar, Bass Guitar, Blues Guitar, Jazz Guitar, Lead Guitar, Rock Guitar, Metal Guitar, Ukulele, Song Writing, Audition Prep from Berklee Alumni
Featured Teacher on Lessonface Since January 2016
Teachers featured on Lessonface are vetted by the Lessonface staff, a process which includes ensuring the teacher meets our qualifications for teaching experience, a meet and greet session online, and, for teachers based in the US, a background check that at the least includes a check of the sex offender registry.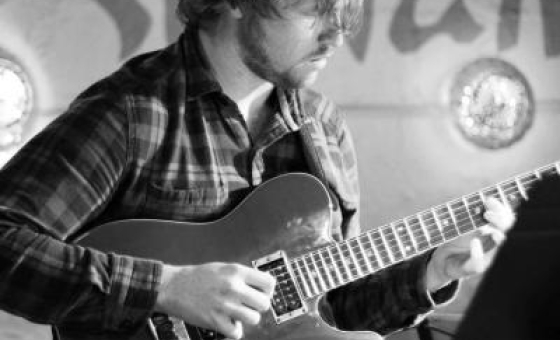 Price per lesson

More pricing options and any discounts available for booking multiple lessons will be displayed on the payment page.
Free Trial
From:
$30.00 / 30 Minutes
Book a Lesson with
Asher Kurtz
About
I'm a Berklee College of Music Graduate who studied guitar under Mick Goodrick, and David Tronzo. I've toured internationally with (2 time Grammy Winner) Terri Lyne Carrington and with my own groups.
Playing music of all kinds is the passion of my life. I've been playing guitar for the past 17 years and teaching for the past 8. My playing background is in pretty much any style of music you can think of. I started studying classical guitar at the age of 7 while at the same time,  teaching myself how to play music by Jimi Hendrix, Stevie Ray Vaughn, and many other Rock and Blues artists. As I got older, I developed an interest in Jazz and the complexities of harmony and rhythm. While studying Jazz and the BeBop Language in my highschool and eventually Berklee College of Music, I was simultaneously getting into Metal, Soul/R&B, Gospel, Country, Electronic, Indie Rock/Folk, and many other types of music from all over the world. While studying at Berklee I learned from incredible musicians such as (2 time Grammy winner) Terri Lyne Carrington, Hal Crook, David Tronzo, Mick Goodrick, Dave Santoro, Alain Mallet (Pianist for Paul Simon) and many others. Since my time at Berklee I've had many opportunities to tour and play all over the world with incredible musicians. 
A Couple Career Highlights:
Playing at the LOTOS Jazz Festival in Poland with Terri Lyne Carrington, James Genus, Tia Fuller, Aaron Parks, and Gretchen  Parlato for the debut performance of Terri's Grammy award winning album "Money Jungle: Provocative in Blue"
My past Rock group Mals Totem touring with our original music and teaching clinics in China at the Shanghai, Suzhou, and Beijing Dulwich Schools.
Groups I'm currently playing or associated with: Iris Lune, Tali Rubinstein, IYVES, Asher Kurtz and Oblio, Holy Handgrenade.
All of my students will develop a strong understanding of the fundamentals of music and how to apply them to whatever they want to play.
Beginner:
My goal is to start you off right by understanding how music works audibly, physically, and visually. We start by learning groups of notes and playing different melodies and rhythms with them. We discuss not only how these melodies sound and feel but how they look on paper as well. We eventually write our own etudes, beats/grooves, and learn other peoples songs applying what we have learned so far.
Intermediate:
We develop an understanding of where you are as a player and where you want to be. We'll cover foundational elements such as scales/modes, proper technique, chords inversions, learing things by ear, reading music, etc. while writing and learning music you want to work on. 
Advanced:
We'll discuss concepts in rhythm, harmony, chord voicing, improvisation, and accompaniment.  I'll create exercises for you to target what you want to work on.