Category Names:
Banjo, Audition Prep from Berklee Alumni
Featured Teacher on Lessonface Since August 2013
Teachers featured on Lessonface are vetted by the Lessonface staff, a process which includes ensuring the teacher meets our qualifications for teaching experience, a meet and greet session online, and, for teachers based in the US, a background check that at the least includes a check of the sex offender registry.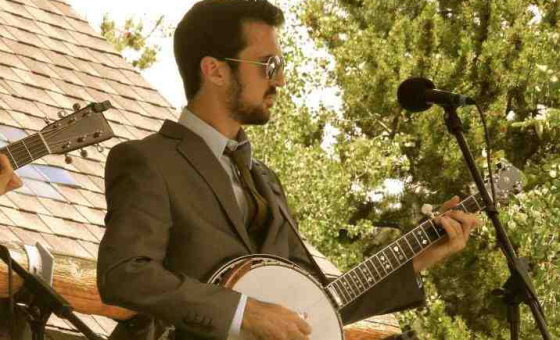 Price per lesson

More pricing options and any discounts available for booking multiple lessons will be displayed on the payment page.
From:
$20.00 / 30 Minutes
Book a Lesson with
Kyle Tuttle
About
I grew up in North Georgia, and started playing guitar at age 5. I began playing banjo at age 17, and have been very focused on the instrument for 10 years now. I've had the opportunity to study with some of the worlds best players, including Bela Fleck, Tony Trischka, Bill Keith, John MicGann, and Alan Munde. I spent 2 years studying at Berklee College of Music. I've spent time learning several musics including Jazz and Classical repertoire, as well as studying Music Theory and Indian Rhythmic concepts. However, Earl Scruggs 3-finger techniqe is the vehicle through which I approach these other styles.
I now live in Nashville, Tennessee. I play with Rebecca Frazier & Hit and Run,  and other local projects and sideman work.
My goal is to teach you how to play the banjo musically, and understand how the instrument works, musically. There are a few techniques that dominate the pedagogy of banjo these days. I am an advocate of learning these techniques (i.e. Scruggs Style, Single String or Reno Style, Melodic Style, etc.). The only problem with this is that the student can learn in such a way that the technique they choose can dictate what notes they end up playing. It's important to avoid this trap. You can avoid it by having a trained ear, an understanding of some basic music theory, and a focused sense of rhythm OFF of your instrument.  I have learned a lot by playing parts from other instruments on the banjo; especially classical music, Bach in particular. Learning songs from the Earl Scruggs book, of course, is also essential if you want to play bluegrass. What I'm saying is, a balanced diet is the way to being a great player, even if you only want to play bluegrass.
I am available on weekdays and weekends, but I'm traveling a lot so my availability changes week to week. Please contact me directly in order to determine availability.