Ableton Lessons
Select as many filters as you would like.
All teachers on Lessonface are screened and vetted for online lessons. Please reach out with any questions or concerns. >>
Acoustic Guitar, Electric Guitar, Bass Guitar, Rock Guitar, Ableton, Song Writing, Music Theory, Composition, Improvisation
Composer, bassist, guitarist, vocalist and producer Lior Koren is a highly sought after NYC based musician, with 15+ years of performance experience performing on stages in Israel with top artists such Dudu Tassa, Shiri Maimon, Mosh Ben-Ari, Shimon Buskila, Ninet, Avraham Tal, Eldad Shrem and many more. 
$30.00 / 30 minutes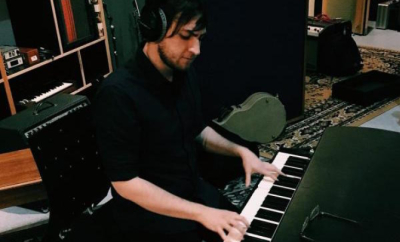 Keyboard, Jazz Piano, Ableton, Song Writing, Piano, Music Theory
Jason Cairati is a multi-instrumentalist, composer, producer, playing and writing music in varying styles from jazz, pop, rock, classical, and EDM. A graduate of Cornish College of the Arts in Seattle, WA.
$35.00 / 30 minutes
Ableton, All DAWs
While Frederic Cuin AKA Freddyfrogs is a trained saxophonist it is behind his computer he feels most at home. He is part of a band called Hornman but it is as an electronic live set artist he is most known.
$65.00 / 60 minutes