Accordion Lessons
Select as many filters as you would like.
All teachers on Lessonface are screened and vetted for online lessons. Please reach out with any questions or concerns. >>
Keyboard, Organ, Accordion, Song Writing, Piano
Jeff is a world-class recording artist who has worked with and coached international recording stars, RIAA certified platinum-selling artists, and thousands of students of all ages and skill levels.
$35.00 / 30 minutes
Keyboard, Accordion
Stefan Nestoroski is born 1992 in Struga (Macedonia), and started  playing  accordion at age of 7. He was studying accordion performance at Music High Scholl DMU "Todor Skalovski – Tetoec" from 2007 to 2011.
$15.00 / 30 minutes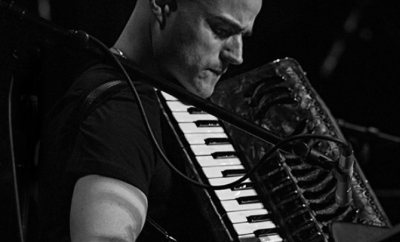 Accordion, Audition Prep from Berklee Alumni
Victor Prieto is a native of Galicia, Spain born in the town of Orense in 1975. At the age of nine Victor was encouraged by his mother to study the accordion-an instrument deeply ingrained in Galician folklore. Studying classical accordion at the Orense Conservatory Victor understood its immense potential.
$15.00 / 15 minutes