Pro Tools Lessons
Select as many filters as you would like.
All teachers on Lessonface are screened and vetted for online lessons. Please reach out with any questions or concerns. >>
Electric Guitar, Bass Guitar, Rock Guitar, Keyboard, Organ, Jazz Piano, Gospel Piano, Flute, Saxophone, Alto Sax, Tenor Sax, Clarinet, Pro Tools, Song Writing, Piano, Music Theory, Composition, Improvisation
A native of Cape May, NJ, multi-instrumentalist and composer Kyle Cripps is now at the forefront of the New Orleans' modern music scene.
$30.00 / 30 minutes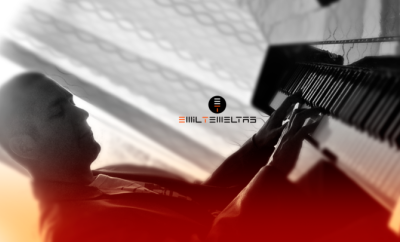 Pro Tools, General Mixing and Mastering, Composition
Let me start with a few questions:
1-  Would you like to learn how to mix and master like a pro?
2- Do you want to learn the best tricks and tips about music production, audio recording and audio post-production?
$45.00 / 30 minutes
Pro Tools, General Mixing and Mastering, All DAWs, Logic Pro
Maurizio De Togni (better known as Otto) has been a music-maker and independent music producer since 1990.  As consultant and "mentor", among his clients you'll find Paramount Pictures, James Valentine & Jesse Carmichael (Maroon 5), John Lennon Educational Tour Bus, Pinnacle College, and Guitar Studios-Guitar Center, as w
$90.00 / 30 minutes